PILLAR ONE: FOSTERING THE NEXT GENERATION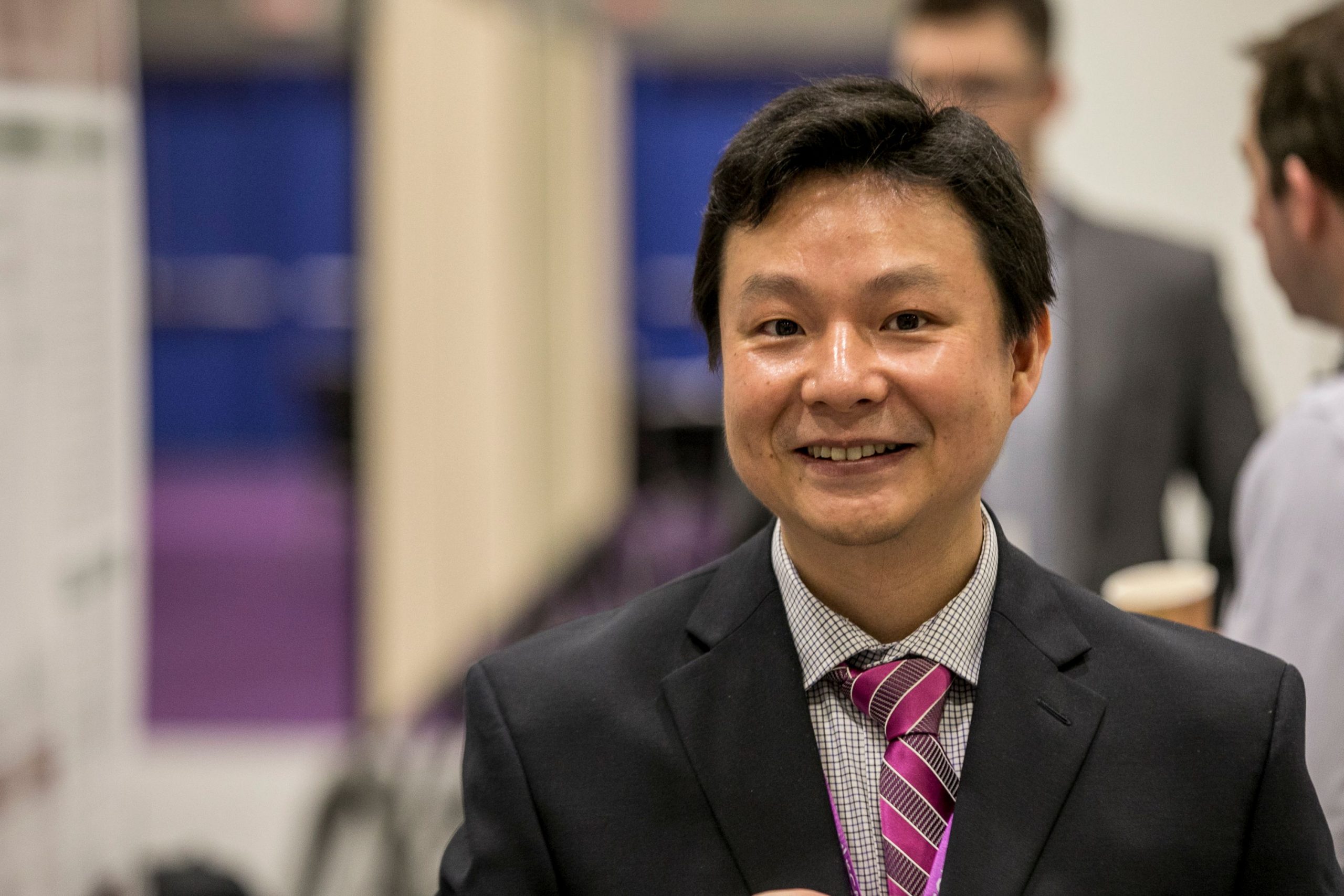 USCAP believes that young pathologists excel when they are offered mentorships and access to USCAP Annual Meetings.
Each year USCAP Foundation provides travel awards to select Pathologists-in-Training who have distinguished themselves by authoring published abstracts at our Annual Meeting. Twenty trainees will have the opportunity to attend USCAP's 2023 Annual Meeting with the benefit of a $1,000 grant to offset travel costs.
PILLAR TWO: INNOVATING EDUCATION
This pillar focuses on innovating education through the Interactive/Learning Center, broadcast studio and new eLearning Center. The principal focus of fundraising for this pillar is the unique Interactive Learning Center in Palm Springs, California. USCAP has created novel digital educational products, which educate an average of 6,370 pathologists each month. The Powers-Sanchez Interactive Center supports personalized learning through mentoring while the Linder Learning Center and broadcast studio facilitate education for domestic and global outreach.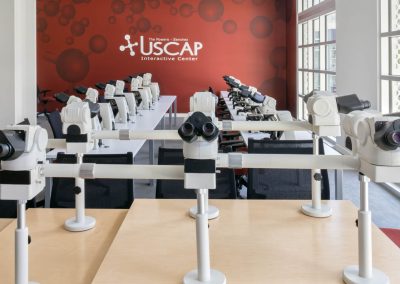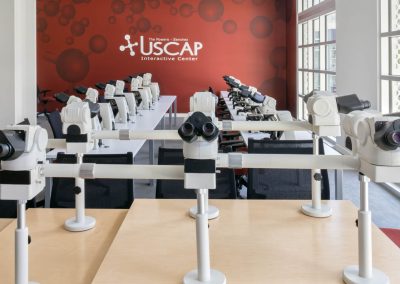 USCAP Foundation supports the creation of new learning modalities – specifically the creation of carefully curated educational materials, which can be distributed digitally.
The principal focus of fundraising for this pillar, is the unique Interactive Learning Center in Palm Springs, California, for teaching interactive microscopy, ultrasound-guided fine needle aspiration biopsy and new methodologies, with a broadcast studio and conference theater which delivers high content programs to low-
PILLAR THREE: PROMOTING GLOBAL HEALTH
Since 2016, USCAP Foundation has funded the travel and provided free education to pathologists who come from some of the most low resource nations of the world. This program continues to yield great results and helps to harmonize pathology education.
Each year, twenty Global Partners have opportunity to attend the USCAP Annual Meeting with a travel grant which includes: a check for $3,000 USD to help offset travel, food and lodging costs, complimentary meeting registration (plus the Online Experience and additional courses), and complimentary Adjunct Membership for one year.
CONTACT US
USCAP Foundation
201 N Palm Canyon Drive
Suite 301
Palm Springs, CA 92262
P: 760.327.6777
F: 760.327.6477
With your tax-deductible donation, you will receive a special ribbon to affix to your name badge at the Annual Meeting.